Department of Business Administration (BBA) was commenced in the year 2010 and successfully stepping into 6th year. The Department offers Under Graduate Degree Program B.B.A with duration of 3 Years under Semester system affiliated to Pondicherry University. Department has 4 teaching faculty, all are well qualified and experienced. Total intake for a year is 30 seats. The Course is to enrich the students to develop business attitude and knowledge. The curriculum itself is well prepared to meet the demands of young business minds where the business knowledge can be gained. Leadership is a quality which is deeply needed for business man, and such quality is cultivated within students, inside the campus by giving field activities, case study discussions, group discussions, and responsibilities etc. Project activities are taken place, where Students have to undergo for an internship in the final semester which obviously helps them to become a researcher in future.
Faculty Profile
Mr.P. Jayakumar B.Com Ed., M.Com., M.Phil., M.A (HRM)., MBA., NET & SLET Qualified., ( Ph.D )


Assistant Professor and Head
Experience : 7 years
E-Mail : jayakumar0502@gmail.com
Phone : +91 9894910050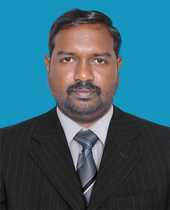 Mr. V. Ramesh Shankar MBA.,M.Phil., M.M.M.,NET Qualified.,


Assistant Professor
Experience : 6 years (Industry), 4 years (college)
E-mail : shankarr077@gmail.com
Phone : +91 8678933655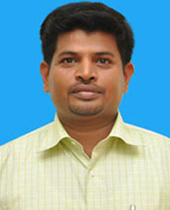 Mrs. C. Vaigai B.Com., MBA(International Business)., NET Qualified


Assistant Professor
Experience : 5 years 3 months
E-mail : vaigai_t@yahoo.co.in
Dr. M.Kanthan M.T.A.,P.G.D.H.R.M., M.Phil., Ph.D.,


Assistant Professor
Experience : 6 years
E-Mail : kanthanmohanan@yahoo.com
Phone : +91 9994449735
News and Events
The Department of Business Administration had their Industrial Visit for the III year students on 19/11/2015 to 'the Supreme Industries', Thirubhuvanai, Puducherry.