The department of Economics does not have a course in the college, but offers allied papers Business Economics (I Semester) and Business Environment (II Semester) to B.Com. and B.Com. (Cooperative Management). It offers Managerial Economics for B.B.A. (V) of the institution. The faculty of the department has attended Orientation and Refresher courses, seminars, conferences, workshops both at national international levels. Also, the faculties have published research articles books and journals.
Faculty Profile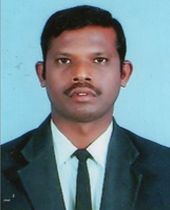 MR. S.SARAVANAN M.A. M.Com. M.Phil. (Ph.D.) .


Assistant Professor
Experience : 8 years
E-Mail : sukisaravanan@yahoo.co.in
Phone : -
View Profile
News and Events
The Department of Economics, has organized a special talk on Budgeting in India on 26.2.16 by11.00 Am.